Semi Private Yin Yoga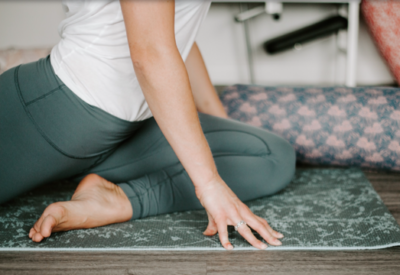 We are thrilled to have you in studio with us, IN PERSON! To join us for socially distanced 60 minute Yin Yoga, please read below for important information.

Please follow the precautions below:
-Please wear a mask into the studio and keep it on unless instructed otherwise.
-We will send you an email or text prior to class to screen you for symptoms of COVID-19, contact that you are aware of and any travel.
-We ask that you sanitize your hands on the way into and out of the studio.
-We ask that you do not attend class if you are sick.
We believe that ambiance is everything, so at Ritual Studio you will enjoy your hour long Yin Yoga class with soft ambient lighting and music. Our intention is to gently bring you to a space of clarity and peace. You will leave this class feeling deeply relaxed.
Yin yoga is a practice that focuses primarily on the hips, low back, chest, shoulders and spine. Poses are held for a longer period of time in order to get deep into the connective tissues. The body is supported by bolsters, blocks, blankets, yoga straps to ensure total comfort and modification as needed.
Yoga is a lifelong journey that many of us are only in the beginning phase of. Here at Ritual Studio, we look forward to growing alongside our fellow students and learning from the practice.
All levels welcome.
Class Pricing
Drop in $20 (tax incl)
10 pass $160 (tax incl)
20 pass $300 (tax incl)
50 pass $600 (tax incl)
ONLINE Ritual Ride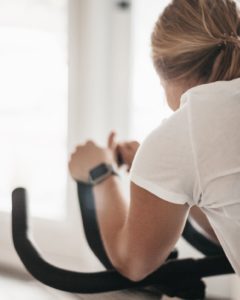 Welcome back to online ZOOM classes, we are so excited!
Ritual Ride incorporates intervals, hills, mixed terrain and anaerobic training. Don't hesitate to dance or ride to the beat of the music! To make sure you have a total body workout, we incorporate upper body strength training using dumbbells.
You will definitely work up a sweat in this class. You can absolutely work at your own pace. We have bikes for rent by the week or use your own stationary bike and join us on ZOOM! Contact us for the ZOOM link or sign up under "schedule".
All levels welcome.
Class Pricing
Drop in $20 (tax incl)
10 pass $160 (tax incl)
20 pass $300 (tax incl)
50 pass $600 (tax incl)