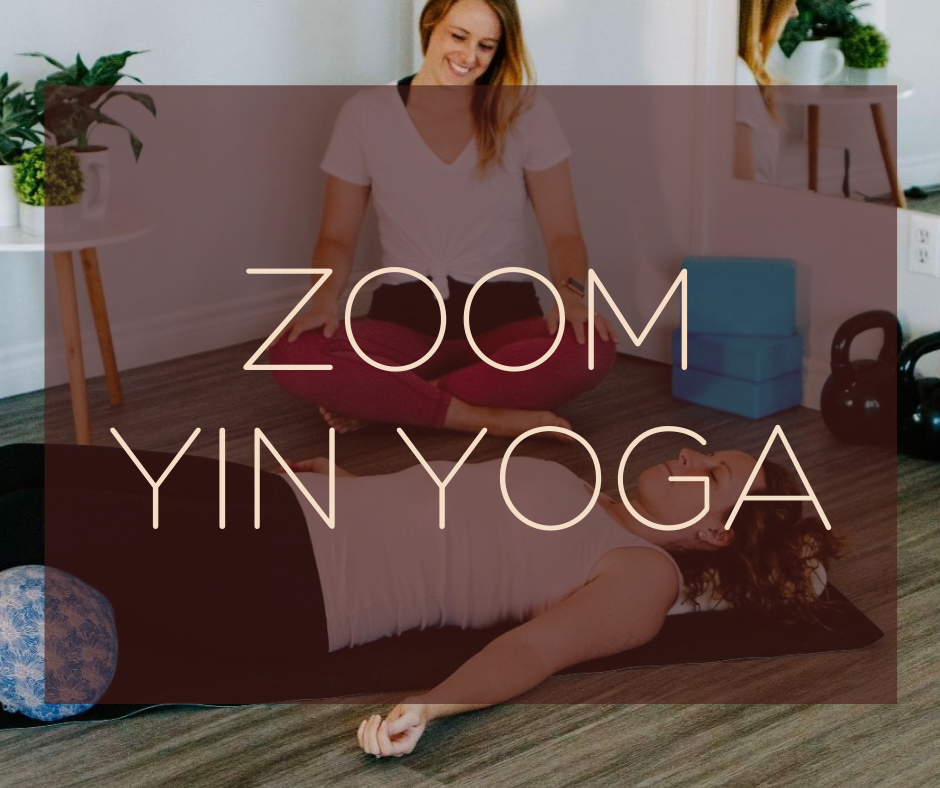 ZOOM Yin Yoga
Enjoy the wind down you need with this 60 minute Yin Yoga practice from the comfort of your own home.
We believe that ambiance is everything, so we suggest that you enjoy your hour long Yin Yoga class with soft ambient lighting and music. Our intention is to gently bring you to a space of clarity and peace. You will leave this class feeling deeply relaxed.
Yin yoga is a practice that focuses primarily on the hips, low back, chest, shoulders and spine. Poses are held for a longer period of time in order to get deep into the connective tissues. The body is supported by bolsters, blocks, blankets, yoga straps to ensure total comfort and modification as needed.
Yoga is a lifelong journey that many of us are only in the beginning phase of. Here at Ritual Studio, we look forward to growing alongside our fellow students and learning from the practice.
You can catch the class live on ZOOM or later on replay. To join live on ZOOM, simply sign up here or on the MINDBODY app and use the link we send you to enter class 5min before the start. To join us later on replay, sign up as you normally would and we will send you a replay link that will be valid for one week.
Use your class pass to sign up for this class. If you have never attended one of our ZOOM classes, let us know and we will help you get set up!All levels welcome.
You will need:
💫yoga mat
💫ambient lighting
💫soft music
💫two blocks, a bolster, an eye pillow, a strap and a blanket (if you don't have these things, contact Ritual Studio to rent them!)
💫pillows, books, blankets and face masks make for good yoga props too!
This class is offered on:
💫Tuesdays 6pm live on ZOOM or later on replay
Class Pricing:
Drop in $20 (tax incl)
10 pass $160 (tax incl)
20 pass $300 (tax incl)
50 pass $600 (tax incl)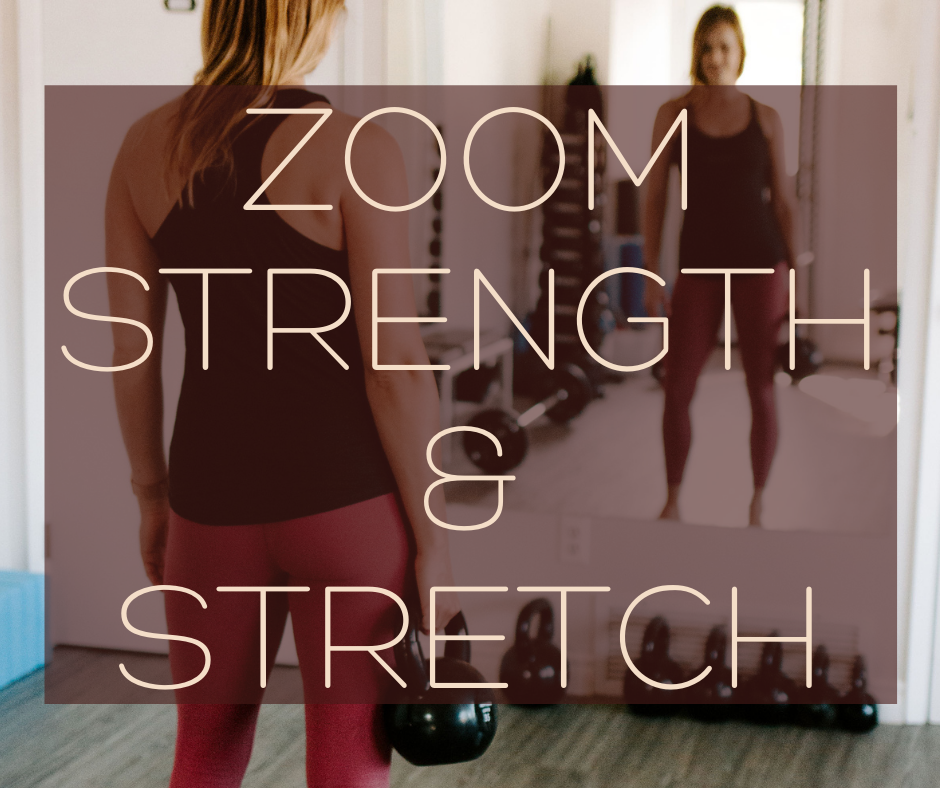 ZOOM Strength & Stretch
Join us on ZOOM for a full body strength class followed by a deep stretch!

You can catch the class live on ZOOM or later on replay. To join live on ZOOM, simply sign up here or on the MINDBODY app and use the link we send you to enter class 5min before the start. To join us later on replay, sign up as you normally would and we will send you a replay link that will be valid for one week.

Use your class pass to sign up for this class. If you have never attended one of our ZOOM classes, let us know and we will help you get set up!

All levels welcome.

You will need:
💫yoga mat
💫set of weights (the more choice you have the better!)
💫water bottle
💫sometimes household items like a chair/a towel/wall space will be required

This class is offered on:
💫Wednesdays 12:15pm live on ZOOM or later on replay

Class Pricing:
Drop in $20 (tax incl)
10 pass $160 (tax incl)
20 pass $300 (tax incl)
50 pass $600 (tax incl)
ZOOM Ritual Ride
Ritual Ride on ZOOM has proven to be effective as ever! The sweat pours, the heart pumps and the legs MOVE!

Ritual Ride incorporates sprint, hill, endurance, strength and anaerobic training. Don't hesitate to dance or ride to the beat of the music -our playlists change every class! To make sure you have a total body workout, we incorporate upper body strength training using dumbbells.

You will definitely work up a sweat in this class, so grab a sweat towel, a fan and some water. You can absolutely work at your own pace, this class is based on your perceived rate of exertion and we use a scale of percent effort to guide you through your ride.

Ritual Studio has bikes for rent by the week or you can use your own stationary bike or bike trainer and join us on ZOOM! Sign up here or on the MINDBODY app!

All levels welcome.

You will need:
💫your bike
💫set of light weights
💫water bottle, fan, sweat towel
💫internet connection & a device to connect to class

This class is offered on:
💫Mondays & Wednesdays 6pm live on ZOOM only (no replay)
💫Tuesdays & Thursdays 5pm live on ZOOM only (no replay)
💫Saturdays 10am live on ZOOM only (no replay)

Class Pricing:
Drop in $20 (tax incl)
10 pass $160 (tax incl)
20 pass $300 (tax incl)
50 pass $600 (tax incl)