---
Ritual Studio is pleased to offer training sessions with
Registered Kinesiologist, Renée Dijk
AND
Certified Personal Trainer, Dina Elliott.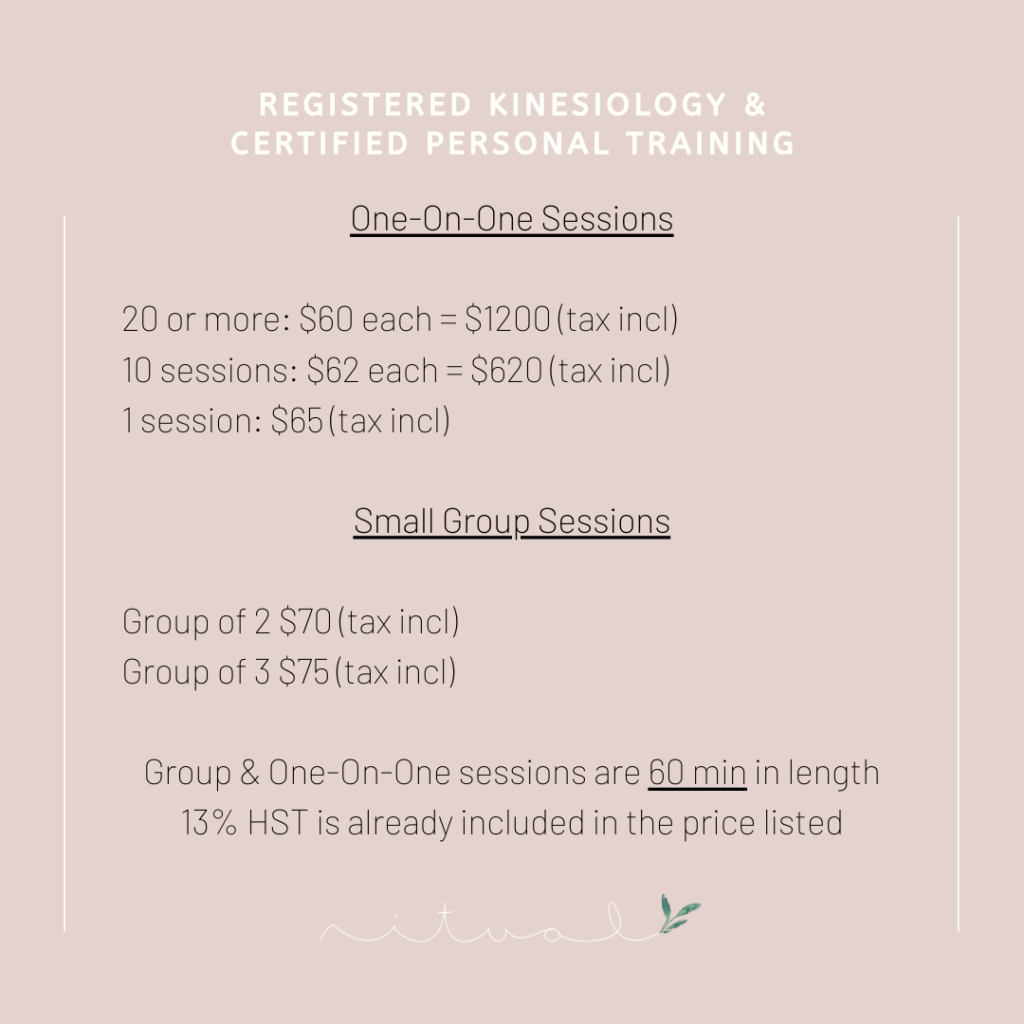 All sessions are 60 minutes in length and can be used interchangeably for exercise, yoga or kinesiology in a one-on-one or small group setting.
Sessions with Renée or Dina can focus on postural correction, prenatal and postnatal safe training or yoga, prehabilitation before surgery and rehabilitation post surgery or to recover from injury.
Also offered is taping for posture correction or wrist, shoulder, knee and ankle joints, TENS for pain relief as well as assisted PNF stretching and some mobilization techniques.

Contact us today to inquire about 60 minute sessions at Ritual Studio!
Sessions expire within one year of purchase and our cancellation policy is in effect.
---